---
In the WindowView
Science and Scripture in Harmony
Please RELOAD this PAGE to see ALL Eight Slides





---
Welcome
To Everyone Who Desires
Long Life and Life Abundantly
This is Your Window!
---
---
What is the Window?
Why should you spend any time looking here?
The world is full of information, opinions, and driving forces that influence our lives. We have questions about life, the why, the how, our origin, meaning, and our future.
People tell you what you absolutely have to think or believe. But you ask: "Are they correct?" Are they only focused on what they want to see?
What if you make your own assessment?
The window is a place to look at life.
You are alive now and life offers an opportunity to explore. You can assess and make choices based on what you see.
The window represents a series of views looking at distinct areas of evidence. The window poses a question to you: "Can you follow where the evidence leads?"
---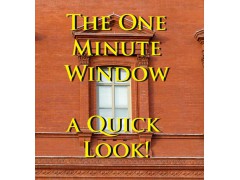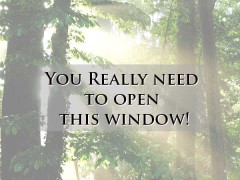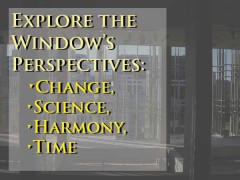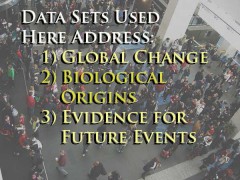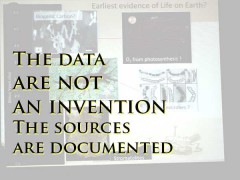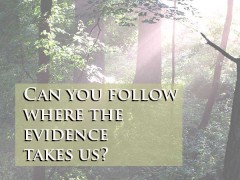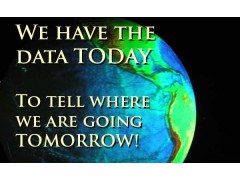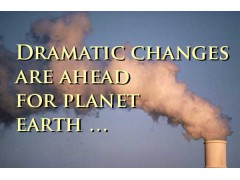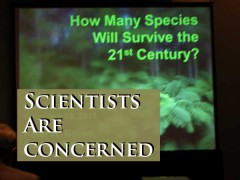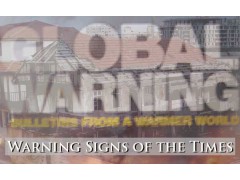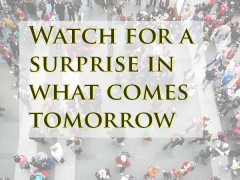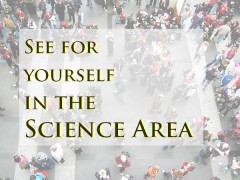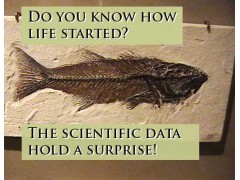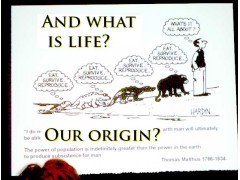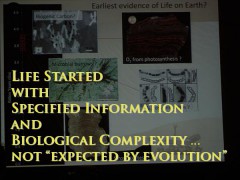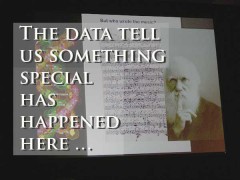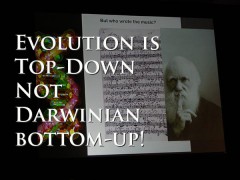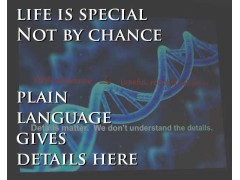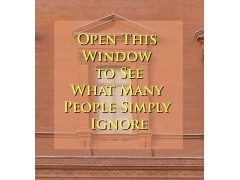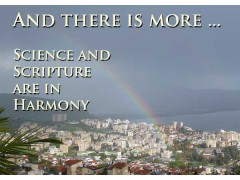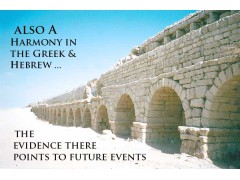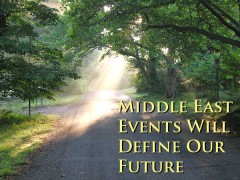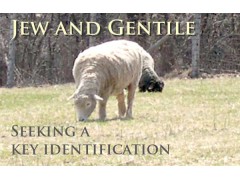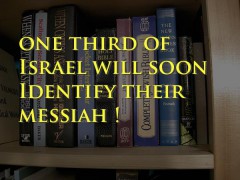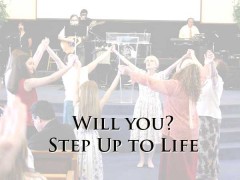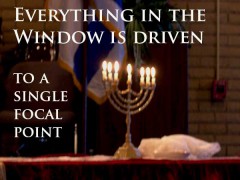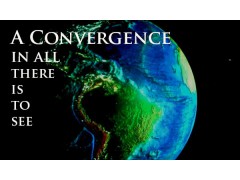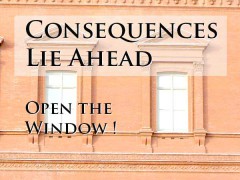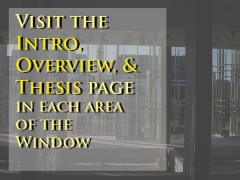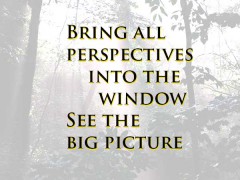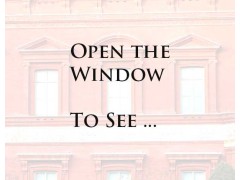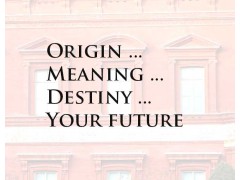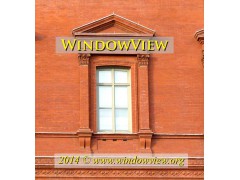 lightbox iframe jquery by VisualLightBox.com v6.0m
Click Image to View 'Quick Look'
---
What you will find here are several unique perspectives based on clearly identified data sources.
When perspectives come together and merge in one field of view ... the window sheds light on who we are, why we are here, and where we are headed in time.
---
Consider …. today, humanity has the necessary data to:
- Recognize global changes, including climate, social, economic, and other human-driven issues confound the prospect for a sustainable future on planet Earth—leading to reflection on the value of life and our survival
- Understand that data for life's chemical and biological origin scenarios do not fit standard explanations—with the direct inference: scientific information reveals we are expressly not here by accident or chance
- See a confluence of scientific data and evidence in the Hebrew and Greek biblical texts flow in harmony to look to the future with a promise and a purpose for the reality we share today
- Reflect on the role for a chosen people and how they are at the hub of timeline events leading to the future
- Know that past and current events converge on a previously documented chronology of future events that testify our being is by purpose and design
---
---
Why spend time here?
This may be the only time when you really take a look at the entire world in a context of driving forces that impact you today and into the future.
The window view looks to a horizon that is our future. Surprisingly, this is already documented. The data presented within the window reveal something about what that future will be … and you can assess what you see and respond for yourself.
This 'window of opportunity' may be the only chance you have to sit quietly, to reflect, discern, and then process your thinking. If the data are objective, then it will be you who is making a determination about your life.
You need to be honest with yourself and take a time to look. You may revisit familiar topics that bring new surprises.
In each area of the window (i.e., Change, Science, Harmony, and Time) you will find an Introduction (short video), an Overview, and a Thesis page. Visiting just these pages will in themselves present the full window experience. Articles are presented for added consideration. Overall, the summary of all perspectives is provided in the Convergence area. Convergence is the sum total of all driving forces that today push humanity along time.
Life comes with a choice for the future.
A choice is the reason for this WindowView!
The Window is here for you!
---
---
Window Perspectives
Explore the window, visit each brief video Introduction accompanied by an Overview, a Thesis page, and then supporting Articles. Change, Science, and Harmony move us along a Timeline where all perspectives Converge to summarize the entire view and our future … the evidence is before us … many sources together point the way.
---
---
Reflections in the Window
"We had sky up there, and we used to lay on our backs and look up at them, and discuss whether they was made or just happened." - Mark Twain
---
"Religion points to that area of human experience where in one way or another man comes upon mystery as a summons to pilgrimage." - Frederick Bucchner
---
The WindowView opens to where science meets faith … where scientific and theistic perspectives converge to define life's origin, purpose, and our future!
---
What's New
Copyright
Navigation Helps
Site History
Global Visitors
Beginning August 2013 the format of WindowView web pages was given a complete update. What you see is the result of hundreds of hours of webmaster work with new color, page styles, menu updates, and new navigation aids.

The update process now continues in completion and revision of various pages throughout the site. This work will incorporate added source material that supports the scenarios, thesis concepts, and overall premise as described in the Convergence area. This work will continue into the year ahead and as events warrant further additions!

There is new content to add, new books to recommend, and new evidence to fill in the larger WindowView. For 2013, 2014, and beyond, content and refinements will be added.

Simply, the WindowView has undergone and will continue to be in the process of renewal … in the mean time we hope that your mind is refreshed, challenged, and renewed by what you see here. If not for now … for eternity and as a blessing to you.


OUR FINE PRINT: The Window View is presented as an organization (.org) based on its registered Internet address. Individuals contributing to the development of this Internet site constitute the organization (started in May 2000), including the Director and Window View Associates. Note that content on many of our pages was previously posted on the Internet with a site entitled "WindowView." The presence of this content goes back to the mid 90s.
We consider original writings presented here as copyrighted (where appropriate) and are freely available to all who simply link to our pages. Contact us if you need further information to identify specific page links. At no time do we approve of other sites copying WindowView pages and applying a third party copyright to works here identified as copyrighted by WindowView.org. Using a link to our web pages assures your referral is to the latest and most up to date version of our presentations. Our directory structures will be retained over time and thus links will not be broken.
Writings by authors attributed to other sources are presented by permission and may or may not express the opinions, goals, and positions supported by WindowView.org. Their works are copyrighted as indicated in each feature article. Links to outside authors are presented with their work.
Window View is presented as a learning resource for your consideration and benefit. Requests, questions, and comments regarding this Web site can be forwarded via the web form (or the e-mail address, if listed) on the Response Page.
Please note, WindowView.org is not affiliated with any other entity using the name Window View, including the persons and content found at other Internet addresses (i.e., windowview.com, or other similar dot address).
The WindowView logo is a link back to our home page.

Every page has a footer that lists "Page Map" which is a link to the WindowView site directory.
The footer menu "Search" option allows you to do a Google search of just WindowView.

Due to differences in browsers, especially with regard to video formats, we have provided pages with HTML5 coding designed to bring up browser specific video formats. If you have an older browser, you may need to update to a newer version.
This web site is optimized for Apple's Safari or Google's Chrome web browsers.
Firefox and Opera are capable of using alternate video formats,as provided, but viewing may not be as optimal as with Safari or Chrome.
Viewing with older versions of Internet Explorer (versions 7 and older) may result in various inconsistencies and we recommend using a newer version or the recommended browsers other than IE.
WindowView.org was registered and web pages were first posted to the Internet in 1997. For about 10 years we posted a listing of site improvements. While this listing is no longer here, the web pages have experienced several major updates in format and content. Older pages that are of value can be found in our Archive Area (see our page map). However, archived pages may contain outdated thematic content. For example, in earlier phases the WindowView emphasized the concept of 'new paradigm.' This emphasis is still of some value, but now has been replaced by a perspective now focused on the theme of "Science and Scripture in Harmony."
There are many ways to track visitation to a web site. Site statistics are of value for many reasons. Some statistical data are not always as complete as my be hoped. Our Web Master uses StatCounter.com and AWStats to track visitation rates. Also, the following graphic representation is a helpful but only partial indicator of site visits, yet this is a most impressive graphic revealing the geographical distribution for our visitors at WindowView.