Report Date: September 2011
==================
Shalom from Jerusalem,
Below is the Israel news report for September—a dramatic month indeed with the Palestinian statehood bid at the United Nations, a sever mob attack on the Israeli embassy in Cairo, and continuing fighting words from Iran, and increasingly also from Turkey. With Israel's regional isolation clearly growing, at least so far it has been relatively quiet here in Israel following the PA's UN statehood recognition bid, but security forces remain on high alert nonetheless. The main concern is that unrest may break out if the United States is forced to use its Security Council veto in the coming days to freeze the PA move. Details of the current situation are spelled out below.
Today, September 28, is the official publication date for my new novel MILLENNIUM: THE LORD REIGNS. My publisher in the USA has set up sales links on my web site. This process took a bit longer than we expected (always a bug or two more than you hope for!) but it's working now. As mentioned last week, we are offering a special introductory discount price of just $12.95 per copy (the retail price is $15.95), and even less for orders of five copies or more, just $10.95 per copy. A special half price deal is also being offered for my first companion novel, THE END OF DAYS, available for just $6.50 (list price $12.99). However the web links for those deals are not yet set up, but orders can already be made via email at orders.millennium@gmail.com In North America, you may also order via this toll free number: 888-639-8530. All will soon be available from my web site, www.ddolan.com We also filmed a short video about Millennium from my Jerusalem roof Monday morning, which will be posted on the YouTube web site soon (my channel is called DolanIsrael). I will send along the link. I will be speaking in many parts of the UK next month and early November (see my web site for details, or the CFI UK web site, which has set up the tour) and in the NW American state of Oregon and in North Idaho later in November, and at the MJAA conference in Orlando FL in mid December. I will have my novel available at all of those locations, and I hope my luggage as well!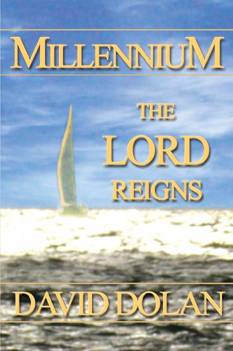 Despite these turbulent days for Israel, the Middle East and much of the world, I sincerely wish all of my Jewish readers a very sweet Shana Tova for the Hebrew year 5,772, which begins this evening at sunset. May it be a blessed year for each one of you, despite this troubled world, whether you are Jewish or not!
********************************************************************
PALESTINIANS PUSH FOR STATEHOOD AT UN

By David Dolan

Despite intense efforts during the past few months, the Israeli government, backed by the United States and the European Union, did not succeed in stopping Palestinian Authority leader Mahmoud Abbas from taking his unilateral statehood proposal to the United Nations in late September. Now all anxiously wait to see what the results will be and how the action might affect Israel, the region and the world. Few expect the one-sided statehood bid will make things any better on the ground, with many stating just the opposite—it could open a can of worms that might plunge this turbulent region into new spasms of violence and possibly even warfare. It will also further harm the regional standing of those countries who have already stated their opposition to the move, including the United States and Great Britain.
Unlike the summer months which were filled with news reports of domestic unrest connected to the high cost of living in Israel, September's headlines were dominated by the Palestinian statehood bid. Political pundits from every persuasion analyzed the potential implications of the Palestinian Authority move, with most agreeing that the chances of arriving at a final peace accord between Israel and the PA had slipped further backwards, despite intense last minute efforts by European and American diplomats to persuade Abbas to give up his declared statehood declaration plans and return to the negotiating table. Fears for the future only increased after PA leaders threatened to dismantle their own autonomy government if they are punished financially by Israel and other countries for going through with their one-sided UN gambit, which is a major violation of the Oslo peace accords. This would hand responsibility for governing most Palestinians back to Israel, including an over three billion US dollar per year price tag to do so.
On the ground, Israeli security forces finalized preparations for a possible new round of Palestinian street violence despite pledges by Abbas and company that PA forces would prevent this from taking place. However Israeli officials were taking nothing for granted, given how high passions are over the issue of Palestinian statehood, which opinion surveys showed is supported by over 80% of the Arabs that Abbas governs. Among those who don't support the PA move is the rival Islamic Hamas movement, whose leaders called for a "day of rage" on September 23rd, the day Abbas made his formal statehood call before the UN's General Assembly.
Most initial protests were relatively peaceful, although one Palestinian man, aged 33, was killed by IDF fire near the city of Nablus as a large crowd refused orders to disperse after alleging that local Jewish settlers were deliberately provoking them and damaging their crops. Elsewhere the same day, a Jewish driver and his one year old son were killed near Hebron when their car veered off the road and crashed. Police investigators later said they had discovered a rock covered in blood inside the wrecked car, indicating the driver had been hit by it, which undoubtedly caused the subsequent crash. Stone-throwing incidents were reported in other locations, and clashes occurred in east Jerusalem, near Ramallah, and elsewhere in the disputed territories.
Meanwhile Israel's growing regional isolation became even more apparent as Turkish leaders continued their almost daily anti-Israel tirades while threatening military action against the Jewish state. This came as Egyptian mobs in Cairo broke through the security wall at the Israeli embassy with steel rods before plundering the building, threatening the lives of several Israeli security guards trapped deep inside. This harrowing scene brought closer to the surface the shattering prospect that the next Egyptian government might revoke the Camp David peace treaty with Israel. One week later, anti-Israel protests were staged outside the embassy in Amman Jordan, forcing the Netanyahu government to evacuate Jewish staff as a precaution in order to prevent a recurrence of the ugly scene in Cairo.
Several other important developments occurred during the month. One was the approval by member states of the UN's International Energy Agency of an Egyptian resolution calling for all Middle East countries to sign an anti-nuclear weapons treaty. Despite concerns over Iran's nuclear program, Israel strongly opposed the resolution, worrying that a UN confirmation of the extent of Jerusalem's existing nuclear weapons capabilities would increase pressure for such weapons to be destroyed. Israel's undeclared arsenal has served as a major deterrence against non-conventional attack from enemy states and heavily armed Muslim militias, and was a factor in former Egyptian President Anwar Sadat's decision to make peace with the Jewish state in the late 1970s.
UN SET TO SUPPORT PA MOVE
As of this writing, the final outcome of the Palestinian Authority's United Nations statehood bid is still unclear. The PA's decision to take their request for full statehood recognition first to the 15 member Security Council, where the United States has pledged to veto the move if necessary, will only prolong the UN process. Some UN officials said a final vote on the issue might not be held for several more weeks. There is even a possibility the PA proposal will be tabled, although most observers said that was unlikely given the rousing reception Mahmoud Abbas received when he presented his request for statehood status before the General Assembly.
Fiercely condemned by the PA for its veto threat, the Obama administration has been feverishly working to insure that the American President does not have to order a rare veto, which most analysts agree would only further harm the waning superpower's already tarnished image in the over fifty Muslim-dominated countries located in the Middle East and around the world. If eight other Security Council members either vote against the PA gambit or abstain, the White House would be sparred issuing a rare veto. Several Security Council members have already declared their support for the PA move, including China, Russia, Lebanon, Brazil and South Africa. Germany and Great Britain have said they will oppose it or abstain. The votes of most of the other member states have not been announced by their governments, but it is hoped that Nigeria, France, Portugal and Colombia will at least abstain, along with Bosnia.
Diplomats from the United States and Europe tried hard to talk the PA leader out of his unilateral statehood bid. Many pointed out that he was openly violating the Oslo peace accord, which is still legally binding after being signed by his PA predecessor, Yasser Arafat in the presence of US President Bill Clinton on the White House lawn in September, 1993. The accord states quite clearly that neither side will take major unilateral steps such as annexation (on Israel's part) or unilaterally declaring a final outcome of the conflict (as the PA is attempting to do), but will negotiate a permanent peace accord that is acceptable to both parties.
Some diplomats pointed out to the PA leader that his often stated contention the Israelis are not serious about resolving all outstanding issues is belied by the fact that no less than two far reaching final status proposals were put forth by Israeli leaders since the initial peace treaty was signed in 1993. The first proposal was made by former Labor party leader and then PM Ehud Barak in 2000, and the second by Kadima PM Ehud Olmert several years ago. Not only this, Binyamin Netanyahu publicly abandoned his long-held opposition to the creation of a Palestinian state to be located right next to tiny Israel—an alteration that would have been unthinkable by any Likud party leader just a few years ago—costing him support among many in his right-wing nationalist camp. On top of that, he ordered an extremely controversial freeze on all new Jewish construction in the disputed territories at the insistence of Barack Obama; a move that nearly caused the collapse of his center-right coalition.
Still, Abbas stubbornly refused to change his mind, insisting he was "tired of waiting" for a negotiated outcome that might never come. Many Israeli commentators replied that the Israeli government and public are just as tired of the Palestinian Authority, whose leaders frequently contend they want peace but will not meet their Israeli counterparts without securing a pre-determined outcome of the negotiations that they already know is unacceptable to the vast majority of Israelis. Of course, it was the PA leader who refused to come to the negotiating table even after Netanyahu caved into his pre-condition of a construction freeze in disputed portions of Judea and Samaria. Many Israeli analysts said Abbas has abundantly demonstrated for all to see that he has made up his mind to abandon the peace process altogether. This was hinted at earlier this year when he announced the formation of a "national unity government" with the rival Hamas movement (which has yet to materialize) despite the fact that the radical Muslim group has repeatedly stated it will never alter its total opposition to holding peace talks with the detested Jewish state, which it insists must be destroyed and replaced by an Islamic state.
Indeed, I predicted this unpleasant outcome when the Oslo accord was signed in 1993. At the time, my view was hardly the dominant opinion of the Jerusalem-based press corps, to say the least. I opined that it would be impossible in the end for any Palestinian leader to abandon the long-held fundamentalist Muslim demand for Israel to cede sovereign control over portions of Jerusalem captured from Jordanian military forces in 1967. This was because the Arab-Israel conflict at its heart is not only a political dispute, but is basically a struggle over deeply held religious doctrine. This is especially the case for Muslims who believe that the Islamic conquest of Jerusalem—the most sacred city on earth for both Jews and Christians—is precisely the historic action that Muslims believe verified Muhammad's contention that he was bringing the final revelation of divine truth to mankind which supersedes and cancels out all previous claims.
For the very same reason, I wrote that it would ultimately be impossible for any Israeli leader to pull out of the holiest sections of what is in fact Judaism's central city, as was already the case over 1,500 years before Muhammad was even born. Still, I wrote it was technically possible for some sort of shared governing arrangement with the Palestinians to be hammered out by a left-leaning non observant Israeli leader like Ehud Barak despite strong opposition from several million right wing Israelis and religious Jews. Yet this would never be the case for any Palestinian leader facing not only the wrath of Hamas, Islamic Jihad, Al Qaida and other extremist Arab groups, but also of hundreds of millions of non-Arab Muslims who will never accept the existence of a Jewish state on land ruled by Islamic powers for most of the past fifteen hundred years.
THE NATIONS LINE UP
However the Security Council member states vote, most analysts expect the Palestinian Authority will end up taking its statehood bid to the over 190 countries represented in the General Assembly. In that much larger chamber, there is no doubt the PA will win overwhelming support, with only about sixty countries expected to either abstain or vote against the Abbas proposal. Still, a General Assembly resolution is far less weighty than a Security Council endorsement (actual statehood status at the UN can only be granted by the Security Council), which is less declarative and more legally binding. Nevertheless, a General Assembly vote of approval will at the very least give Abbas a moral victory, and also have several other effects the PA has been striving to achieve for several years.
For one thing, the PLO Fatah party which dominates the PA autonomy government, anticipates that the expected favorable General Assembly vote will strengthen its hand in the long and often bitter struggle with the rival Palestinian Hamas movement and other groups which strongly oppose the Oslo accord and the very idea of negotiating a "two state solution" with the detested "Zionist entity." Having demanded the creation of a Palestinian state for many years (even if one that totally replaces Israel, not the result of peace talks with Jewish leaders), PA officials predict it will be difficult, if not impossible, for Hamas leaders to sit on their hands while Arab streets are erupting with jubilation over the expected General Assembly vote to endorse the Abbas statehood declaration. Hamas will have to either join the party or appear to be extremely out of step with Palestinian public opinion, say many observers.
The second PA goal is to give more weight to long-heard Palestinian claims that Israel is illegally occupying sovereign Palestinian territory, not controlling portions of disputed land that were not part of any legally recognized state (which of course is factually the case…Jordan's 1950 annexation of territory it captured after joining an Arab war of aggression against the nascent Jewish state in 1948 was only recognized by two countries; Great Britain, which created the state of Trans-Jordan out of thin air in 1922, and Pakistan, which was happy to join the UK after gaining independence from British-ruled India).
ALWAYS THE VICTIM
To rapturous applause from most of the UN delegates, Abbas laid out his case for immediate statehood recognition on September 23rd. However in the opening statement of a speech characterized as hateful and inciting by many Israeli analysts, the PA leader uttered something that many analysts said underscored the absurd nature of the PA's position: "The Question of Palestine is intricately linked with the United Nations via the resolutions adopted by its various organs and agencies and via the essential and lauded role of the United Nations Relief and Works Agency for Palestine Refugees in the Near East - UNRWA - which embodies the international responsibility towards the plight of Palestine refugees, who are the victims of al-nakba (Arabic for "the catastrophe") that occurred in 1948."
What Abbas failed to note is that the United Nations already voted to establish an Arab state next to a Jewish state—on November 29, 1947. The resolution was welcomed by Jewish leaders like David Ben Gurion even though it only created a tiny Jewish state in a small portion of the land mandated to Great Britain by the League of Nations after World War I in order to establish a Jewish national homeland. Local Arab leaders, backed by almost all of their regional cousins, totally rejected the original UN "Partition Plan" and went to war against the vastly outnumbered Jews, who nevertheless eventually won the war. It was in that context that the "catastrophe" of Arab-Muslim defeat occurred, prompting many Arabs who would later call themselves Palestinians to flee their homes. It was local and regional Arab leaders who chose to attack and, they hoped, destroy the nascent Jewish state. That being a historical fact, why should the "international community" bear a "responsibility" to pour out hard earned tax money every year for over six decades to support the people who rejected the original UN partition vote and chose war over peace—and still often do today? This "burden," carried mostly by the United States, the EU and Japan, is especially glaring given the vast Arab oil wealth that exists in the region.
The autocratic PLO leader then went on to repeat the same contentions of his predecessor, Yasser Arafat, that Jews are foreign racist colonists who have no business living in their ancient ancestral homeland: "Settlement activities embody the core of the policy of colonial military occupation of the land of the Palestinian people and all of the brutality of aggression and racial discrimination against our people that this policy entails." In other words, Jewish Israelis, like white South Africans, are cruel racists who have no right to build homes in territory they brutally occupy by military means. Several Israeli columnists wrote that the main problem with this long-espoused PLO contention is that the Jewish people, unlike white Europeans, have ancient ties to the land they are supposedly "brutally occupying," which is in fact the undisputed center of their sacred religion as practiced by Jews in Israel and around the world for over three millennia. Indeed, it is the Palestinians who are displaying unbridled racism by insisting that the UN approve a state that has already declared it will remove all Jews from their homes near to Judaism's holiest sites on earth in eastern Jerusalem, Hebron, Nablus (the biblical Shechem) and elsewhere.
NETANYAHU RESPONDS
To no ones surprise, most General Assembly delegates had left the hall before Israeli PM Benjamin Netanyahu gave his address a little over one hour later. This did not stop him from delivering a heartfelt response to the PA leader's remarks. Although many commentators also opined that it was clear from his words and stand that he is more than weary with the rubber-stamp anti-Israel world body, where he began his public career as Israel's ambassador in the early 1980s.
Netanyahu began his speech by alluding to the 1947 UN Partition Plan which the Arab world violently rejected: "Ladies and gentlemen, Israel has extended its hand in peace from the moment it was established 63 years ago. On behalf of Israel and the Jewish people, I extend that hand again today. I extend it to the people of Egypt and Jordan, with renewed friendship for neighbors with whom we have made peace. I extend it to the people of Turkey, with respect and good will. I extend it to the people of Libya and Tunisia, with admiration for those trying to build a democratic future. I extend it to the other peoples of North Africa and the Arabian Peninsula, with whom we want to forge a new beginning. I extend it to the people of Syria, Lebanon and Iran, with awe at the courage of those fighting brutal repression. But most especially, I extend my hand to the Palestinian people, with whom we seek a just and lasting peace."
The Israeli leader then went on to note that the UN is often "a theatre of the absurd," noting that "Gaddafi's Libya chaired the UN Commission on Human Rights; Saddam's Iraq headed the UN Committee on Disarmament. You might say, 'that's the past.' Well, here's what's happening now, right now, today. Hizbullah-controlled Lebanon now presides over the UN Security Council. This means, in effect, that a terror organization presides over the body entrusted with guaranteeing the world's security. You couldn't make this thing up."
The Prime Minister then declared that Palestinian statehood cannot be achieved by a mere declaration in New York, but only through sincere negotiations with Israel: "I didn't come here to win applause; I came here to speak the truth. The truth is Israel wants peace. The truth is that I want peace. The truth is that in the Middle East at all times, but especially during these turbulent days, peace must be anchored in security. The truth is that we cannot achieve peace through UN resolutions, but only through direct negotiations between the parties. The truth is that so far, the Palestinians have refused to negotiate. The truth is that Israel wants peace with a Palestinian state, but the Palestinians want a state without peace. And the truth is you shouldn't let that happen."

HE WHO IS STRONGER THAN THE NATIONS?
As stated above, few analysts predict that the expected overwhelming UN General Assembly endorsement of the unilateral Palestinian Authority statehood declaration in the coming weeks will ultimately help resolve the long and bitter Arab-Israeli conflict. In fact, just the opposite is being expressed by most Middle East pundits. In the meantime, the nations continue to offer new "peace proposals," such as one put forward by the Quartet after the opening UN session which would strive to reach a final peace accord by the end of next year. Most Israeli analysts said the new proposal was no more likely to succeed than the many others that preceded it.
Meanwhile the PA has managed to take the world's attention away from Iran's ongoing nuclear development program, ongoing gross human rights violations by the Syrian Assad regime, and other issues that are far more pressing and explosive than the long-established stalemate between the Palestinians and Israel. With Abbas again stating that the PA will never recognize Israel as a Jewish state, it is clear to many that he and his comrades have once again chosen the ultimate path of war, with the likely outcome for them as it has always been before. Indeed, Israeli security forces are gearing up for a new round of conflict if the Security Council turns down the PA bid, possibly supported by Hizbullah, Hamas and other anti-Israel forces in the region.
In these dark and troubled times, it is good to declare anew with the ancient psalmist that "The Lord reigns! He is clothed with majesty! The Lord has clothed and girded Himself with strength!" (Psalm 93:1).
---
DAVID DOLAN is a Jerusalem-based author and journalist who has lived and worked in Israel since 1980.
---
Resources
click panel tab below to see more ...
Books to Explore, etc.
For a general listing of books, visit the WindowView Book Page for: Science and Scripture.
How does one really see the deeper informational side to Scripture? We recommend "footsteps" as the source for seeing the the truly functional details in Scripture.
G. Fruchtenbaum, Th.M., Ph.D.1982.
Footsteps of Messiah
- A Study of the Sequence of Prophetic Events.
(Second ed. 2003)
THE FOOTSTEPS OF THE MESSIAH
A Study of the Sequence of Prophetic Events
Dr. Fruchtenbaum gathers the many pieces of the prophetic puzzle and places them in sequential order with the result summed up by Dr. Charles Ryrie in his foreword: "Those who read this book cannot help but be instructed and stimulated by his work." Footsteps is detailed, thorough and scholarly, yet written in a style that the average reader can easily understand. With a wealth of wisdom drawn from his Jewish background and extensive research, the author even tackles the "problem passages" to provide a comprehensive overview of the entire range of prophetic truth.
Over thirty years of teaching Eschatology since the original writing of this book has given Dr. Fruchtenbaum further reflections on some passages. He has added five new appendices to the book.
Obtain this book via Amazon.com (click on book icon above), or order direct from publisher.
Hardcover (880 pp.) ... $35.00
ISBN: 0-914863-09-6
Step Up To Life
Time spent looking ... through a window on life and choice ... brings the opportunity to see in a new light. The offer for you to Step Up To Life is presented on many of the web pages at WindowView. Without further explanation we offer you the steps here ... knowing that depending on what you have seen or may yet explore in the window ... these steps will be the most important of your life ...