REMEMBERING WHERE WE ARE
Each month or more so each week NASA scientists are able to discern the existence of yet another planet or solar system in our galaxy. Over the past decade or two we have watched the Hubble telescope upgraded and the reach of this instrument gets us ever closer to the beginning of the universe. This is marvelous advancement and the images and data are awesome.
To many, the data are material evidence for humans being only a material existence in a material universe … to such thinking THIS is all there is.
At this point we could write an appeal for the non-theistic minded to be awestruck to the point of saying our knowledge of the complexity and vastness of the universe reveals the nature of an awesome intelligence, a creator, and thus open the door for God … why not reveal His being through the science information we have today.
After all, if Darwin could see Hubble images or the extreme electron microscope magnification of cell details, from animals and plants, wouldn't that have affected his theorizing?
WHERE WE REALLY ARE TODAY
Sad thing is, as we see marvelous scientific discoveries, we also have news of struggles in the Middle East. Isaiah 17 decries the woes of Damascus and today we see the words come true. The tide of Arab nations also turns against Israel and that is a tell tale sign of where the world really is today. Not just a world on a planet in outer space … but a world hell bent in turmoil.
We can gather the data from our technically awesome machines … but what we really do is exhibit sin and strife. We are really living the themes, events, and predictions of the Bible. That IS where we really are! Ironically, the extremists plot and exercise their plans in the name of religion, but this too only fulfills what the Bible has reported in advance, for hundreds of years. This biblical fact is inescapable and not masked by competing texts. Think about it … sit and look out the window of your existence.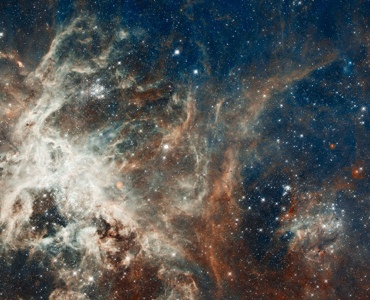 The contrast between our objective nature, to gather scientific information that truly reflects the awesome nature to our existence, is offset by the myopic and subjective nature that says the struggles foisted on the masses is in some way advancement of the human race. Struggles come through more than wars and terrorism … also through unemployment, poverty, greed, political unrest and the list goes on and on. This is where WE are. Are we a good example for the rest of the universe?
In the end, the subjective thinking will be attacking a chosen people … chosen for saving and chosen for leading the objective few to the Eternity that the Bible clearly states is ahead of us.
So, where are you today?
Director, Windowview.org